La Tejera is an old factory located in Palencia. Its name comes from the roof tiles manufactured in a huge kiln settled on its interior. Besides, the kiln expels fumes through 2 chimneys located next to the building, revealing the building's old function. The executive design seeks to renovate the old factory and transform it into a congress & exhibitions centre, converting the existing elements and using passive technics to rethink and reuse the clay tile production process. It reuses the factory's core elements in a process that embraces the future of Palencia and maintains the site's memory rethinking the past factory's function.
–  1st prize in an international competition promoted by the Spanish Ministry of Housing and Urban Development
–  Featured project at the international architectural magazine Arquitectura Viva
BIM Manager & Studio coordinator
The project establishes a dialogue between the past and the new architecture through materiality. Mainly, three different material groups appear in the project:
-Bricks and Tiles (clay)
-Polycarbonate & ETFE (plastics)
-Steel & Scaffold (metals)
Materials establish the building's discourse; some refer to the building's history and its usage as a clay kiln, and others show the new life the building will embrace.
The project reuses the existing bricks and tiles scattered over the site within a contemporary language changing its previous functions and giving new meanings to the old elements. For example, the design recycles some roof tiles found on site as the new pieces for the auxiliary building's lattice facade. The clay maintains the memory of the old factory.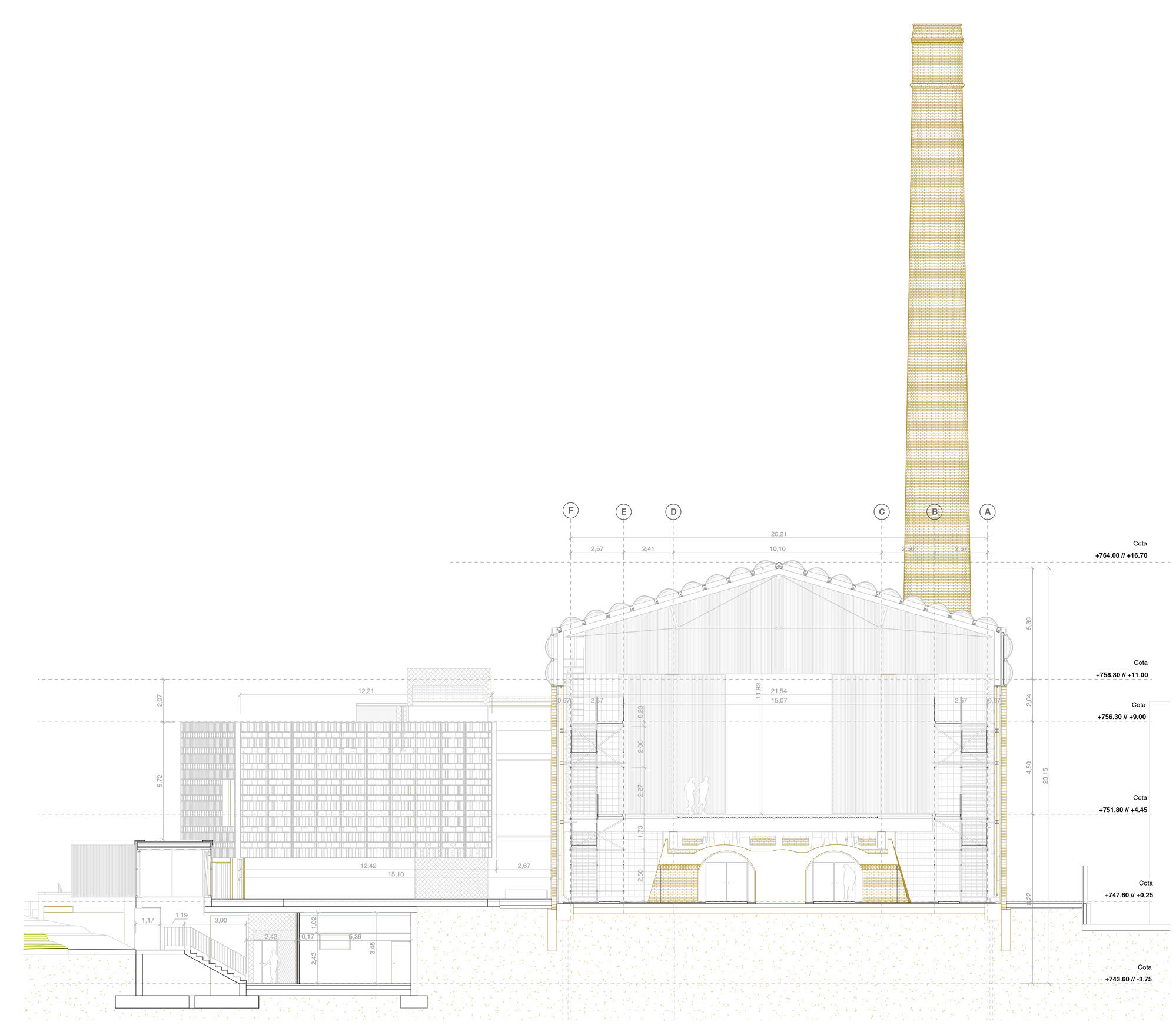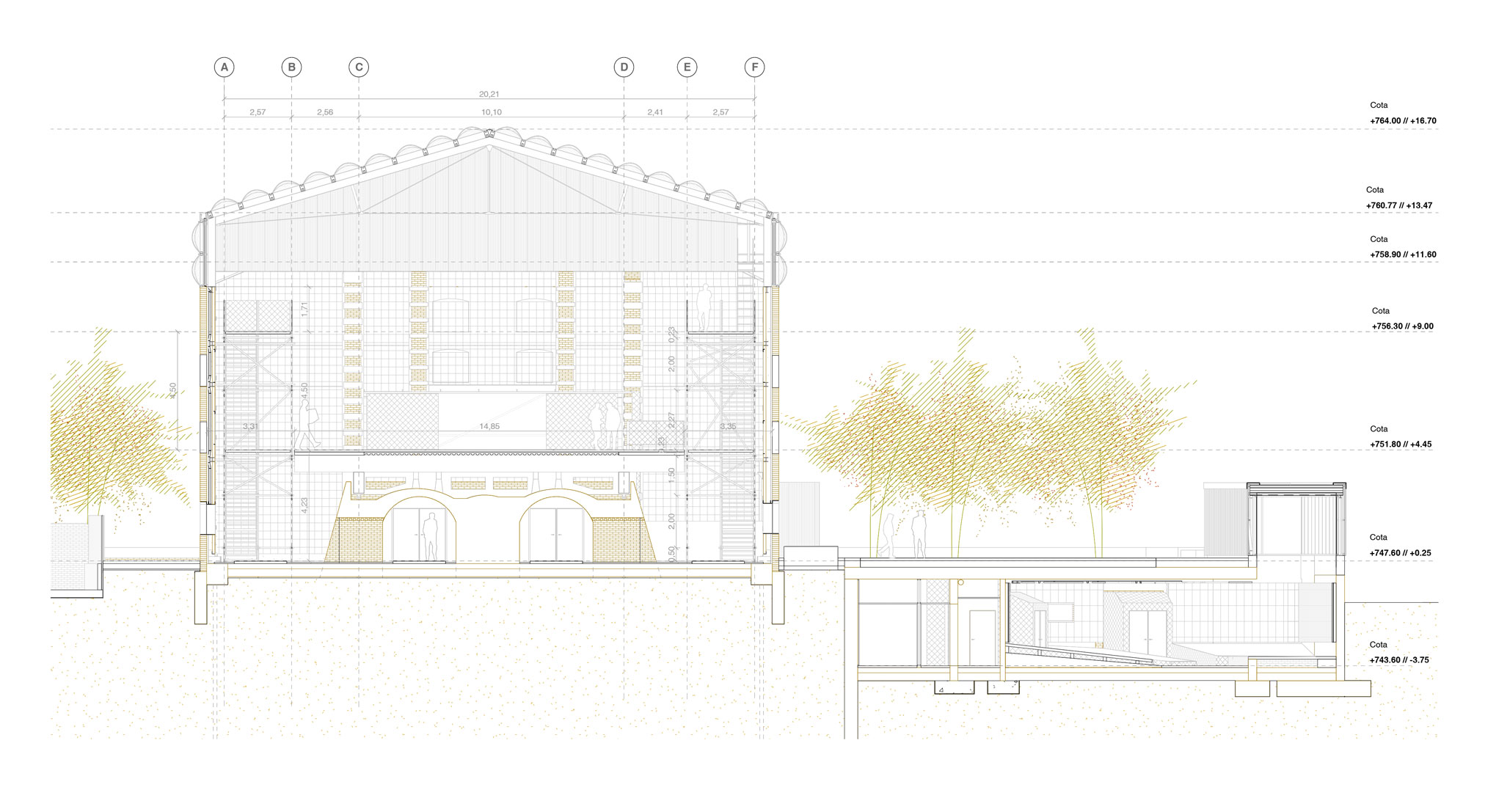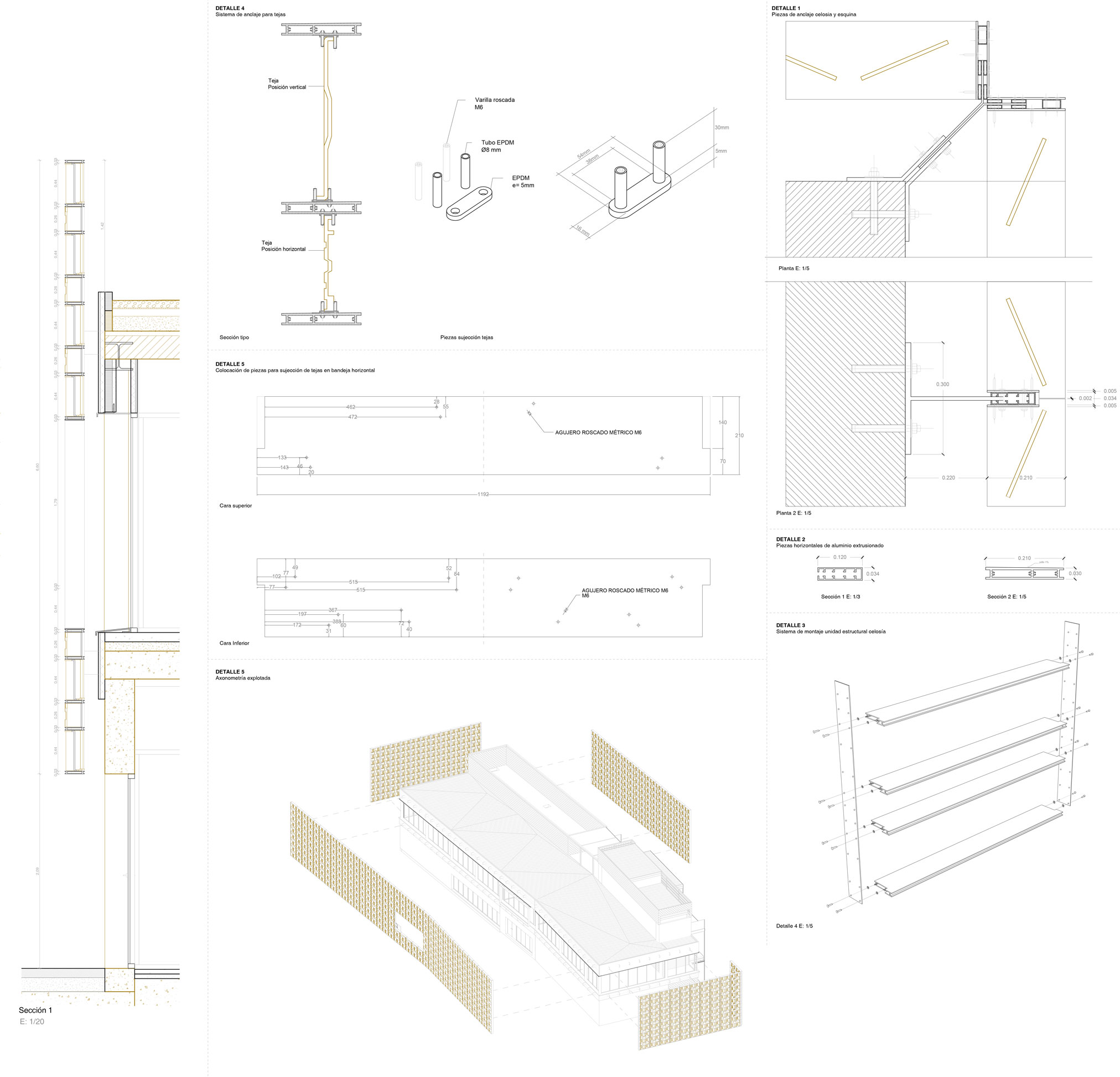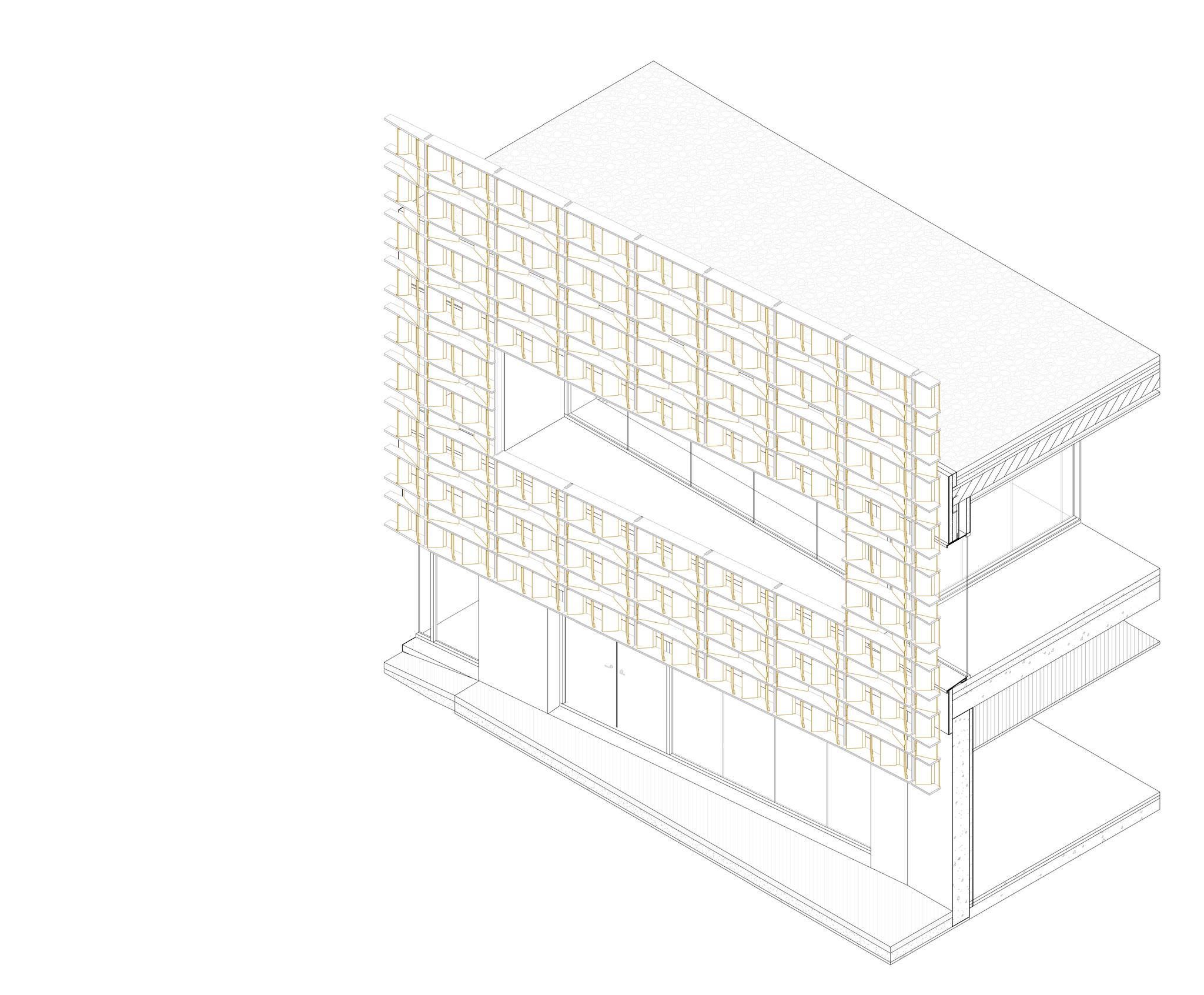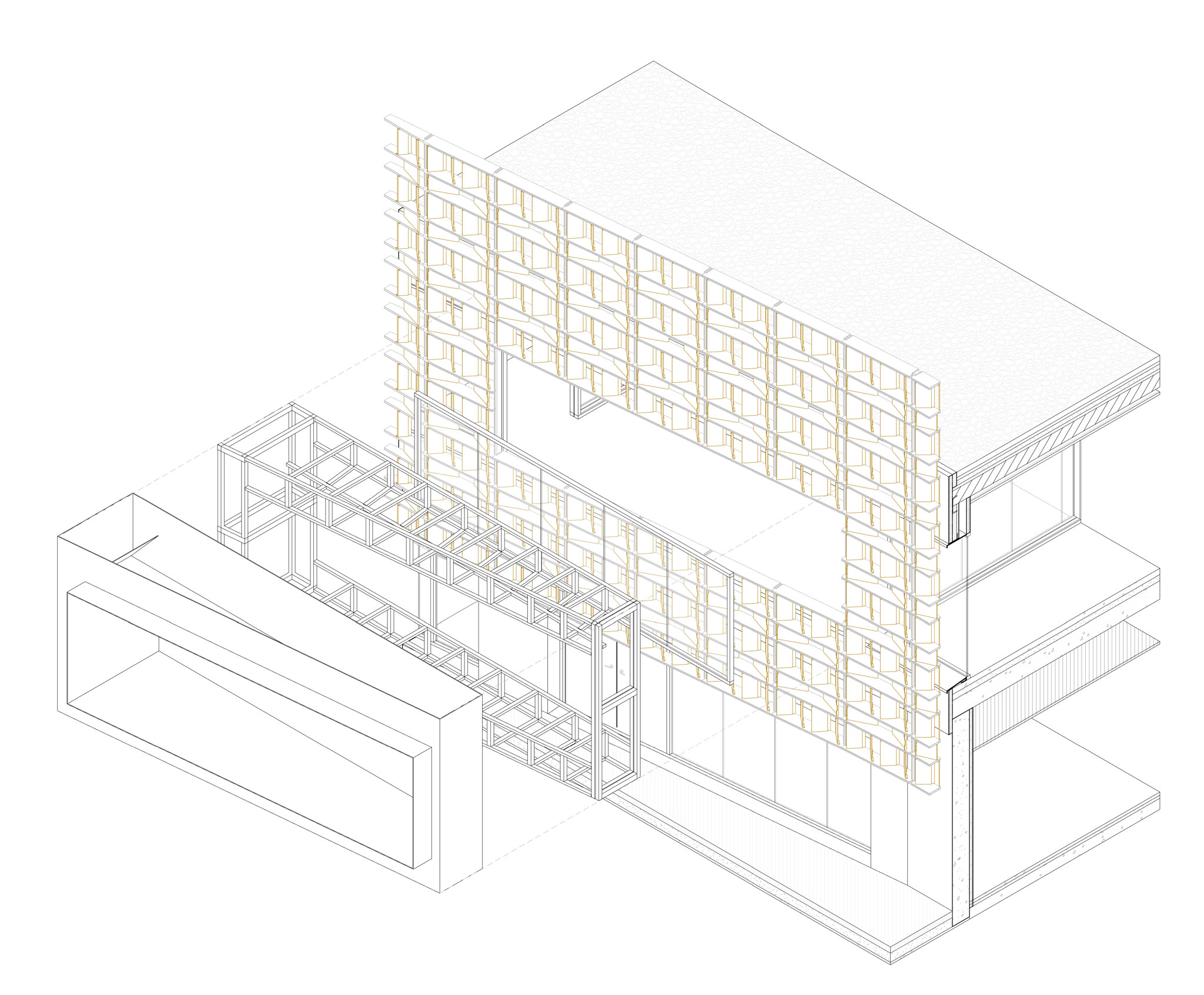 Polycarbonate & ETFE (plastics)
Both materials represent new additions to the building and the new program that will emerge within. They have different properties than the preexisting ones such as translucency, opacity… and different thermal & energy transmissions features based on the relation among layers instead of thickness.
Steel & Scaffold (Metals)
ETFE roof modules are supported by a lightweight structure that creates a dazzling large space maintaining the interior climatic conditions. Besides, scaffolds are added at both sides of the factory to combine new programs with the principal one, a congress & exhibition centre. There are different scaffold's modules from the manufacturer catalogue, and the project includes them as ready-made objects.