LA TEJERA POINT CLOUD SCANNING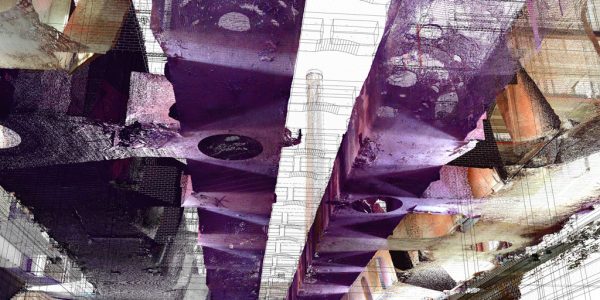 The research project "Refurbishment of Spain's industrial heritage using BIM methodology and point cloud scanners" at Universidad Europea de Madrid analyzes building's characteristics & qualities through point cloud files. The project aims to develop a BIM database where all this information is registered for maintenance and cultural purposes, creating the first digital cadastral map. La Tejera is part of the Spanish heritage patrimony, and it was scanned through 126 files merged to create a complex point cloud file used as a blueprint for modelling and the executive design phase of La Tejera's project
The detail achieved with the point cloud files was remarkable, showing a point cloud density of 5 mm, minimizing modelling errors or the absence of information in 2D drawings.
–  1st prize in an international competition promoted by the Spanish Ministry of Housing and Urban Development
–  Featured project at the international architectural magazine Arquitectura Viva
Research Assistant & Project Coordinator
Those floor plans represent the scans that were taken into the factory. Places nearby those points have more information than others far away due to scanners resolution. Finally, all those scans were merged into a complex point cloud file.
In addition to the point cloud files, a 360 image is produced where designers can measure distances and check for every site's existing condition.
Next images represent the BIM Model built using the point cloud file as a blueprint. The model surfaces blend with the point cloud file showing the colours and textures from the scanner and the dimensions and precision of the BIM Modelling. Combining both technics allows producing accurate and reliable current state models.