JARDINILLOS PARK PALENCIA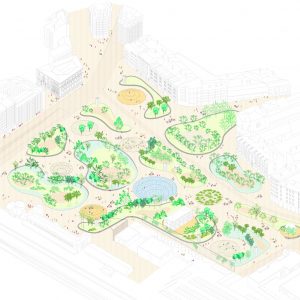 Jardinillos park is a competition to refurbish the main public park of Palencia. It understands the site's programmatic complexity and merges them with nature and the location's urban quality. The proposal minimises cars' impact giving pedestrians a key role, creating a blend space between the city and the new Jardinillos park.

Digital Designer. Producing images, drawings and sketches to complete the competition.