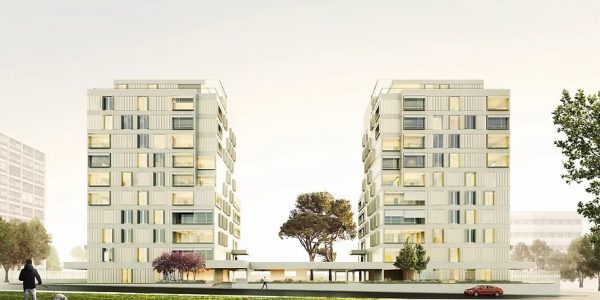 Cañaveral is an 80 housing project in Madrid. As BIM manager, consultancy, management and control services are provided to ensure all model elements' quality and traceability following international standards. Besides, checking and coordination procedures between different model suppliers are implemented via clash detections and model reviews, guaranteeing BIM regulations compliance, quality control and construction viability. Cañaveral project takes advantage of prefabricated systems using modules assemblies on facades, terraces and interiors. This building system establishes a strong connection between BIM models and the construction process reducing errors and foreseeing assembling problems. Here, algorithms are helpful to check and review the models and for naming and standardizing purposes.
All naming conventions, information about the project and BIM documentation are coordinated and developed in collaboration with Aedas Homes BIM offices.
Finally, using the knowledge acquired from the project, internal standards and BIM training are provided to FRPO assisting them in transitioning from CAD drawings to BIM models.