Robotics Clay Printing Project
Digital Fabrication and Construction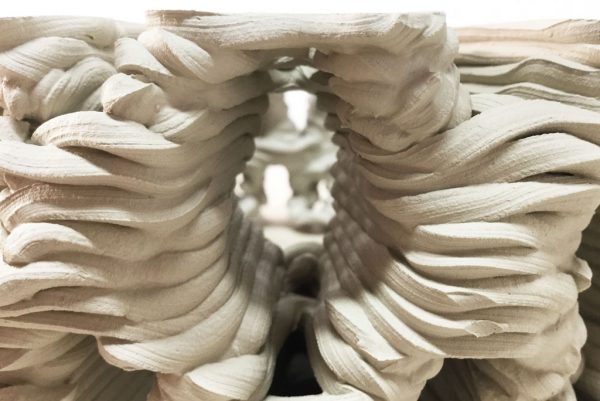 This project represents the seed of the master's thesis project Bioclimatic Machine but also outlines many of the interests and research paths develop years after about robotics and technology applied to architecture. It is part of a scholarship granted by Universidad Europea de Madrid to study feasible robotics clay printing systems applied to construction.
The project takes place in Grymsdyke Farm facilities were experts from the Barlett School of Architecture are developing master's thesis and research programs for the university.
The outcome of the 1-month stage in London was a massive model that represents a piece (60x60x15cm) of a complex column generation algorithm and could be scale-up to produce more prominent elements.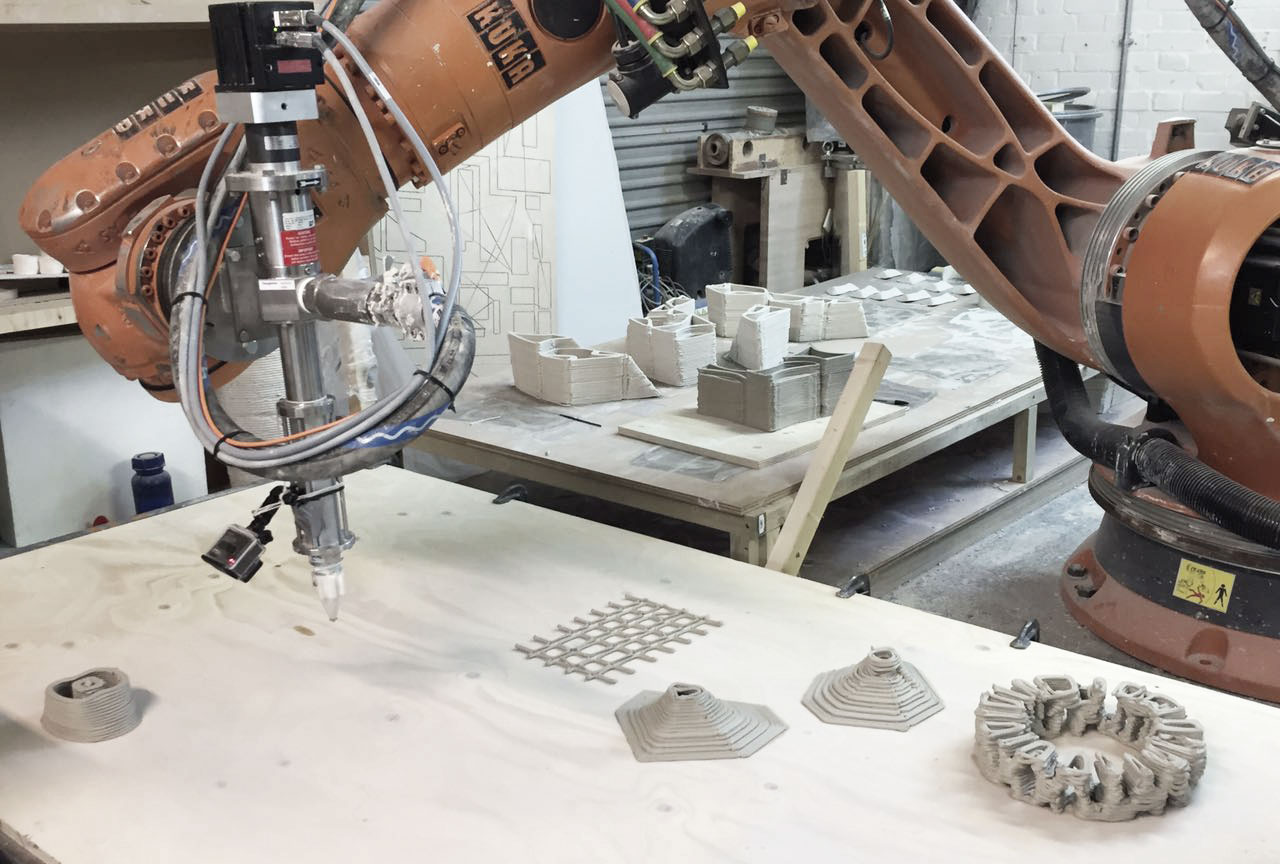 The project aims to find the limits, benefits and possibilities of the clay deposition system using a clay extruder and robotic arms. It understands the flawed nature of the material and the technic trying to make full use of it. Also, is taken into consideration the extruder's precision and the drying process of the material.